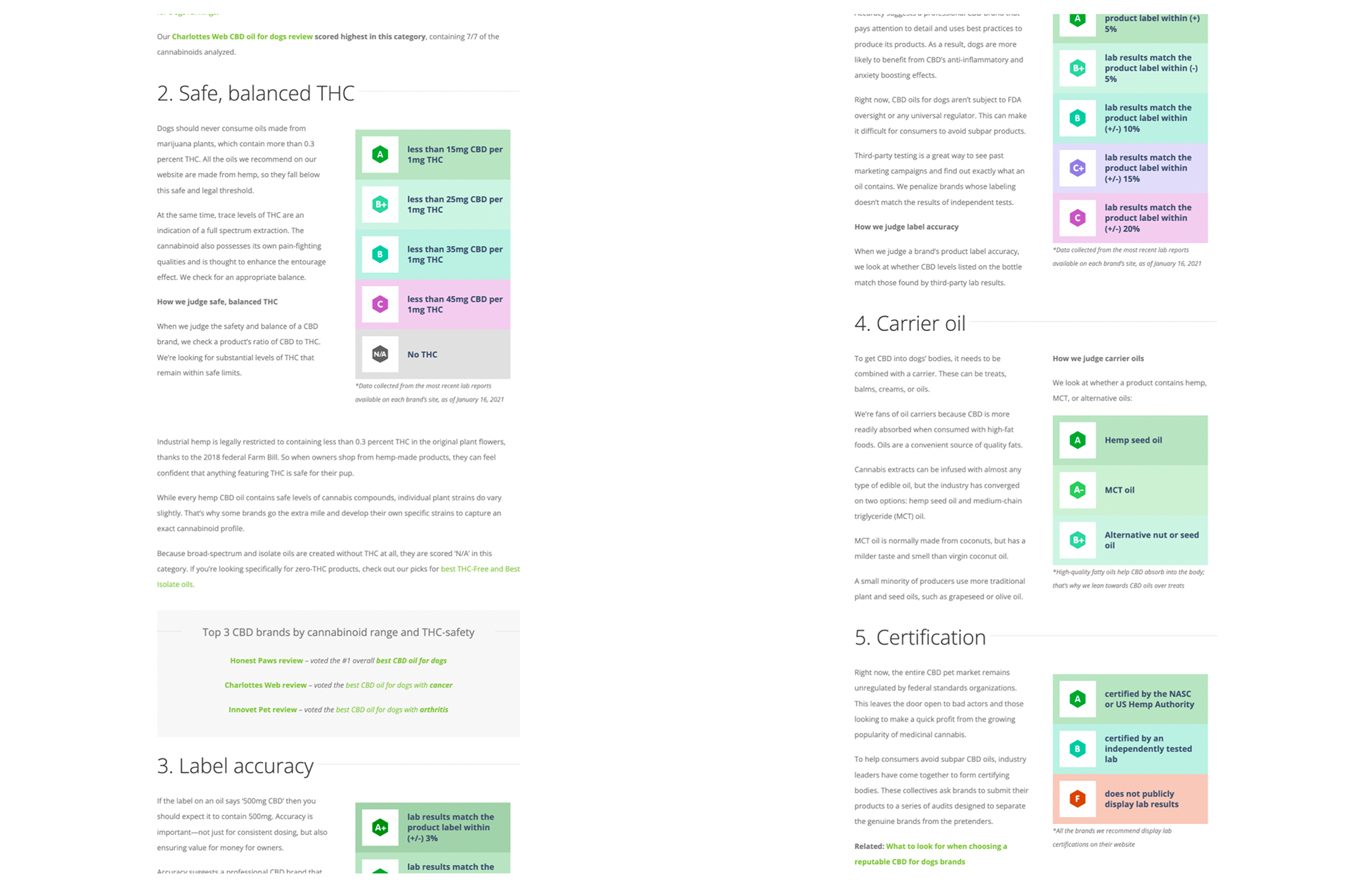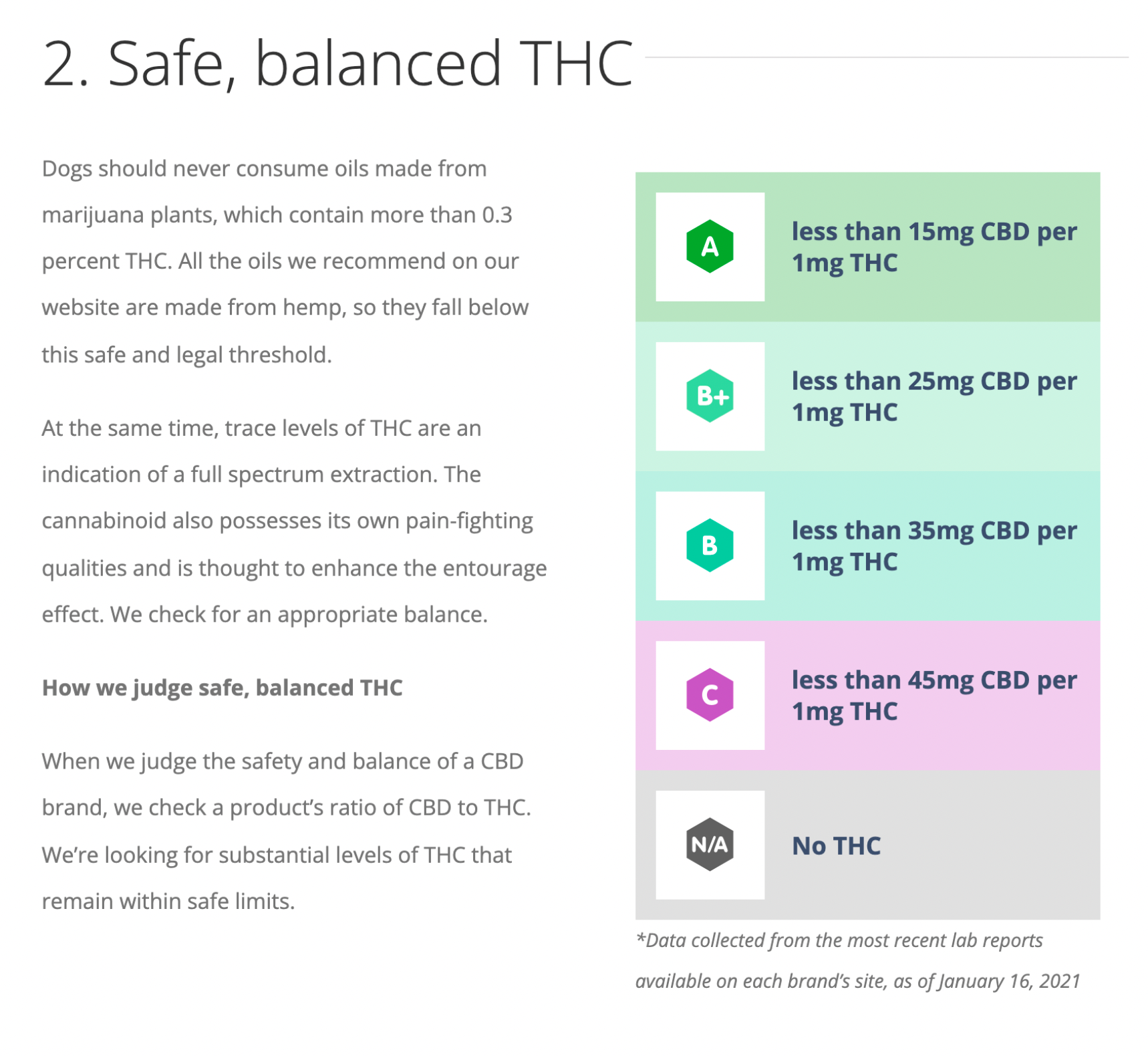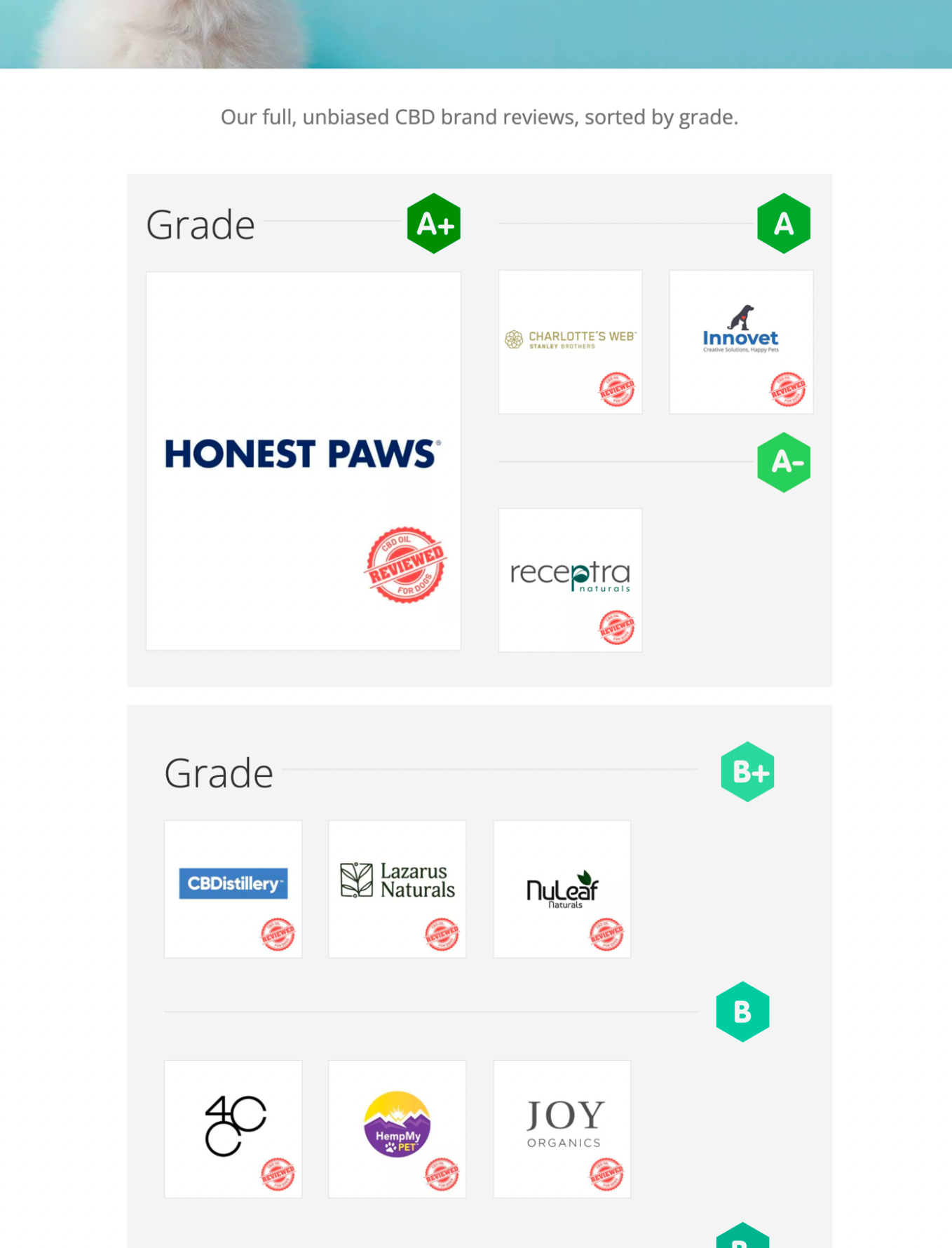 –  Creating a feeling of calm expertise
–  Adding consistency to site content
–  Balancing SEO & user needs
A site audit revealed the need for consistency across product reviews, lists, and other sites pages. User research suggested readers sought expertise and guidance.
Solution: A color-coded review system translates complex product features into a visual summary, which can be used across different types of pages.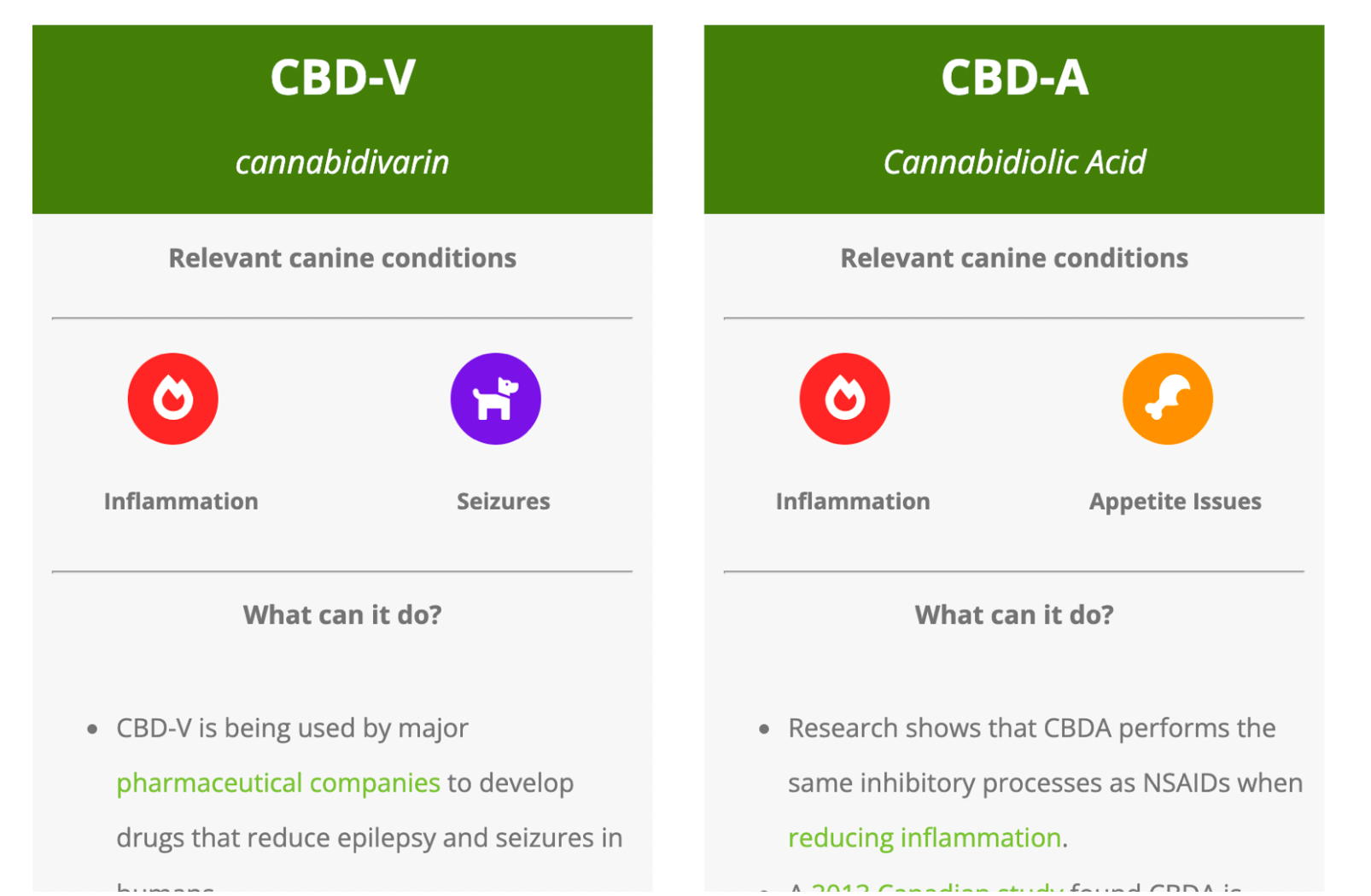 –  Increasing click-throughs
–  Highlighting salient product features
In previous versions, site content was uniform and lacked visual interest. Readers found it difficult to skim information and click-throughs suffered.
Solution: I prioritized and highlighted key content through the use of headings, banners, and colors.